Apple's iTunes music store was overwhelmed this holiday season by people who received new iPods or iTunes gift cards.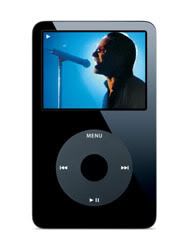 Amid reports about a lag in sales for the Apple's iTunes, the holiday season has been quite generous for the online music store.
It was previously claimed that music sales on iTunes had plummeted by some 65% in the first half of the year. It was quickly rebuffed by ComScore networks who insisted that sales have risen by 84% as compared with last year.
Whomever you chose to believe the question still remained as to who's figures were correct.
Well, it turns out that the doubt was short-lived as the holiday gift-giving season put an end to all the question surrounding the number of music sales on the site.
A large number of people received new iPods or iTunes gift cards over the holidays, so many in fact, that Apple's iTunes music store was overwhelmed with users, prompting error messages and slowdowns of 20 minutes or more for downloads of a single song.
Apparently on Monday and Tuesday of this week, frustrated users began posting help requests on Apple's iTunes technical forum, complaining that they either couldn't get into iTunes or were told the system couldn't process their song or video download requests.
Four times as many people visited iTunes this Christmas as compared to last year, again boding well for the health of its sales figures.
"The store itself was working, there was just too much traffic," he said. "It's a good bet that most people were able to get through," said Dan Frakes, a senior editor at Macworld magazine and playlistmag.com, a Web site focused on digital music.
"It's actually created more positive buzz among analysts — traffic was so great it blew up the site," said Gene Munster, senior research analyst at Piper Jaffray. "If anything it could be a positive — demand was better than they were expecting."
So what does this mean about the health of iTunes?
"What you're seeing is the tremendous success of the iPod," said Michael Gartenberg, vice president and research director with JupiterResearch. "No doubt it was a very, very popular gift, and no matter how well you plan on the server side of the equation, there are always times when you get caught short."
Judging by the fact that a whole new number of people are now armed with new, empty iPods just waiting to be filled this holiday season, the future of iTunes looks as good as ever.