Comments come as it announced details of a file-sharing model the band has launched in partnership with Bacardi to promote their new EP.
Groove Armada's Andy Cato isn't pulling any punches when it comes to his thoughts on P2P and file-sharing, which he observes has now become so mainstream that it's way beyond anybody's control or best efforts to stop.
"It's utterly futile to try and stop people, just like it was stopping people creating mix tapes once they had two decks and a tape recorder," said Cato.
"It'll just waste a lot of time and hot air, and they'll end up looking like a government that has no idea what's going on on the street."
Cato's comments come as Groove Armada announced details of a file-sharing model called Bacardi B-Live Share the band has launched in partnership with Bacardi to promote their new EP.
Fans who sign up to Bacardi B-Live Share get a free music track to share with their friends online. The more they and their friends share the track, the more available others become.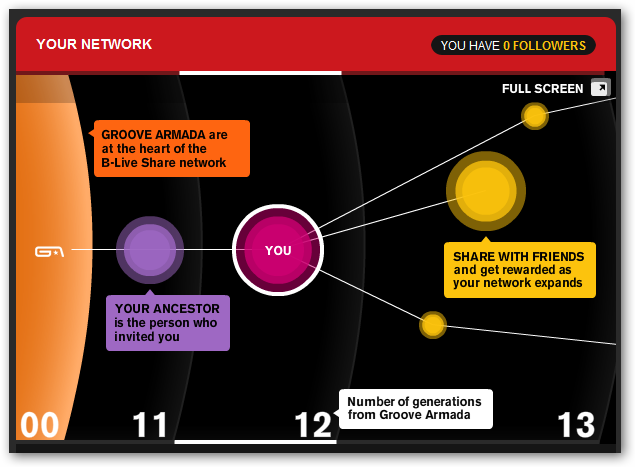 The person responsible for the most amount of downloads will be rewarded with a Bacardi B-Live Share platinum disc.
The tracks will eventually go on general sale four to six weeks after the launch of the website.
Cato said that such deals with brands would become more commonplace in the music industry.
"Of that there's no doubt," he said. "Despite the talk of record companies restructuring to get a slice of live revenues and so on, the decline of money from record sales has put a massive dent in this industry which needs to be filled. That will be filled by other companies and brands, and that's a reality.
"You can get claims that it's selling out, but I think that's incredibly naive: if you step back a bit musicians have always needed business to get their music distributed around the world,' he added. "There's nothing more or less corporate about Bacardi than a major record label."
Either way, it's nice to see another musician experimenting with new digital distribution platforms.
LINK TO JOIN MY B-LIVE SHARE NETWORK AND GET STARTED