BitTorrent tracker client now available for Mac users.
uTorrent finally has a Mac version available and early reports are that it doesn't disappoint. If you recall, an early "alpha" build was leaked a little more than 2 months ago so this beta version was seen as imminent.
For Mac users it's welcome news to have a more stable version though some will still prefer the Transmission BitTorrent client instead.
Either way, hat tip to uTorrent for consistently meeting the needs of BitTorrent users.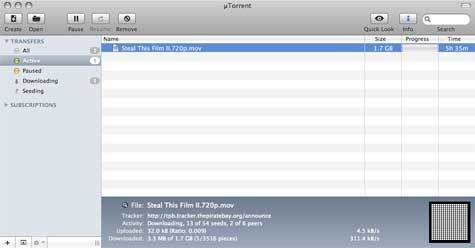 ALSO READ: Top 5 BitTorrent Clients for MAC