Quick guide for those looking to make their BitTorrent downloads and uploads more readily accessible.
For those of you in the BitTorrent community who regularly seed and leech a number of different torrents simultaneously it can sometimes be frustrating to have to sort through them all to find ones from a particular site or ones of a particular content type.
The most common scenario is the incessant seeding of torrents for BitTorrent tracker sites that are fairly share-ratio demanding like Waffles.fm or BiteMeTV. This practice can then make it occasionally difficult, though not impossible, to find recently downloaded content.
In short, it's nice to have a way of organizing your torrents so that they are readily accessible, and so I decided to create this quick guide for uTorrent users.
I chose LegalTorrents as my demonstration tool for obvious reasons and will guide you through the process of organizing your torrents below.
Organizing by Content Type
Choose the desired torrents and then "right click" to select "New Label…"
Type the name of the label you want for the given torrents. In the example shown below I chose "Audio Books."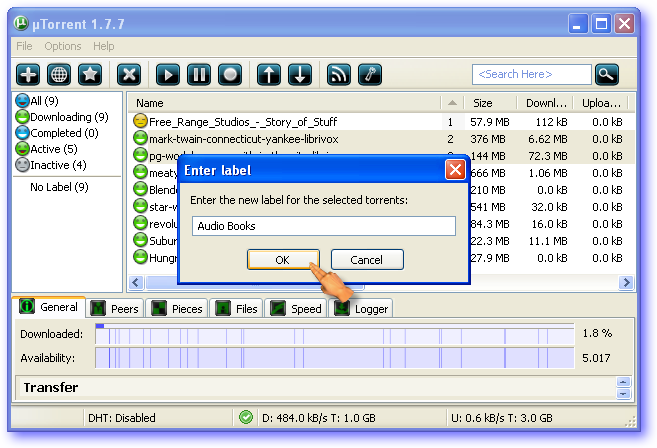 Organizing by BitTorrent Tracker Site
Now you can apply and sort your active torrents by as many labels as you wish. Listing them BitTorrent tracker site can surely come in handy when you want to quickly see which ones you're seeding on Waffles.fm for example.
Here I chose "Legal Torrents."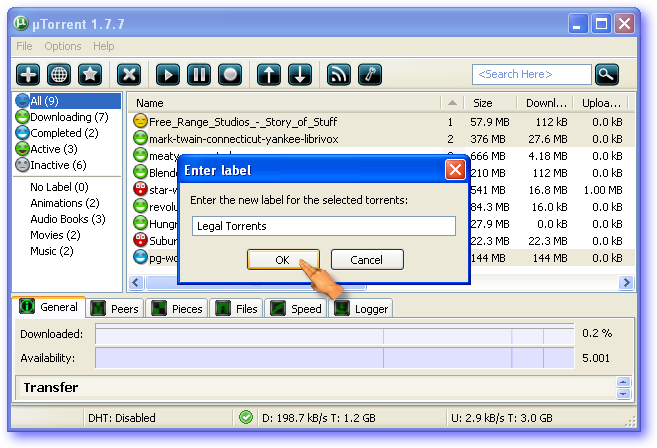 So there you have it, a quick and fairly painless way to organize all of your active torrents.