A new tracker search engine is in town, and it's certain to make finding content even easier.
CompleTorrent is the latest and greatest BitTorrent tracker search engine to grace the BitTorrent community, and the indexing of 101 sites immediately catapults it to the leader of the pack.
We all have our favorite public tracker search engine, which changes over time as sites either get shut down or succumb to admin neglect. It's been glaringly evident with examples like the loss of TorrentSpy to US visitors for example.
Well, now CompleTorrent is vying for the BitTorrent community's attention, promising users the ability to "Search all torrents on the web!" At 101 BitTorrent tracker sites being searched, it may very well allow users to do just that.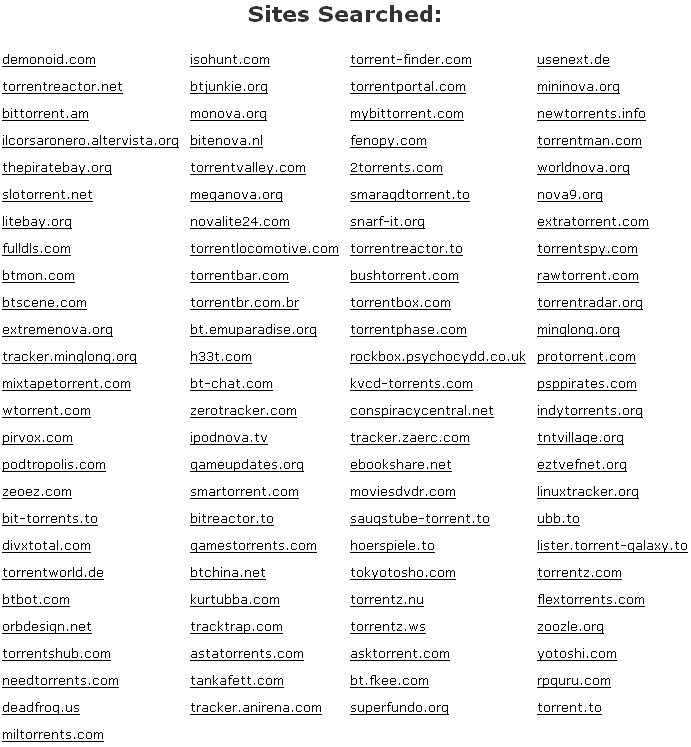 A nice little feature too for all you Firefox users out there is that you can add CompleTorrent to the list of available search engines in your browser. No clunky or unsightly toolbar add-ons, just a simple drop down option from what is normally a Google search query toolbar.
Here's an example of a search I did for "American Gangster."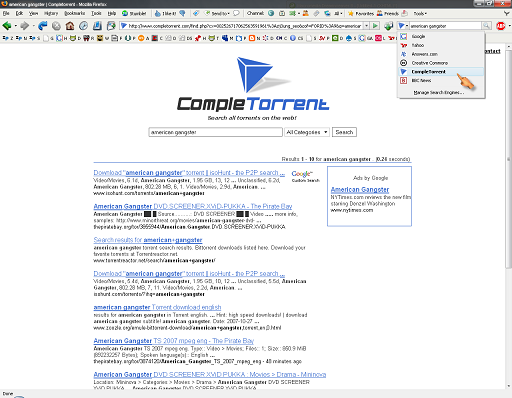 CHECK OUT COMPLETORRENTS