Ask the presidents of the 19 top "piracy colleges" to make their campus IT officers fill out a survey on how their networks are being run.
Looking to help the RIAA and the MPAA crackdown on the ability of college students to use their campus networks for illegal file-sharing, Congress is taking the fight to those who actually monitor and maintain the networks to make sure that they are properly complying with all intellectual copyright laws and that appropriate policies and procedures are in place to do so.
The lawmakers from the House of Representatives submitted a "Survey of University Network and Data Integrity Practices" to the heads of the 19 college "crime families," the ones that have recently received the largest number of copyright infringement notices from both the RIAA and the MPAA, and have asked for them to be completed by their campus technology officers.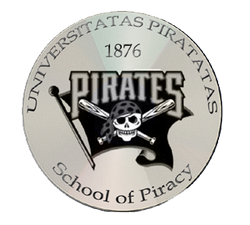 Dated May 1st, 2007, the survey is composed of 4 sections that include the following:
Education: Communicating the importance of University "Acceptable Use" Policies
Enforcement: Meaningful Implementation of University Anti-Piracy Policies
Technology: Leveraging Piracy Countermeasures to Reduce Exposure and Prevent Misuse of University Computing and Network Resources
Legal Alternatives: Promotin2 Le2itimate Services as Alternative Sources for Copyrighted Materials
Some of the sample questions include:
Does your institution have an "acceptable use" policy that includes an unambiguous prohibition against illegal peer-to-peer file trafficking of copyrighted works through the use of campus computer and networking systems?
Please describe, in detail, your institution's formal policy or procedure for processing and responding to notices of infringement received from copyright holders.
To mitigate the use of your institution's computer network for illegal file trafficking in copyrighted works, does your institution place individual bandwidth limitations on all users, or on selected groups of users?
Does your institution limit the number or types of open ports available to student users of the campus computer network?
What techniques does your institution employ after being informed of a suspected violation of your acceptable use policy? Require removal of file trafficking software from the violator's computer? Require removal of any illegal copyrighted files? Reduce bandwidth available to the violator?
Does your institution encourage students to use legitimate online services, such as Ruckus, iTunes, CinemaNow, Unbox, Rhapsody, or MovieLink, to access copyrighted material?
The bipartisan panel, of which anytime members of different parties agree on something ought to make you fearful, have given the colleges until "no later than May 31, 2007" to complete and return the survey to them.
The panel looking into campus piracy is comprised of Rep. Lamar Smith (R-Tex.), the top Republican on the House Judiciary Committee, top members of the House Judiciary Committee and Education and Labor Committee, including Rep. George Miller and Rep. Howard P. (Buck) McKeon, the Democratic chairman and senior Republican on the education panel, Reps. Howard P. Berman (D-Calif.) and Howard Coble (R-N.C.), who lead their respective parties on the House Judiciary Subcommittee on Courts, the Internet and Intellectual Property, and Rep. John Conyers of Michigan, the Democrat who heads the full Judiciary panel.
Rep. Lamar Smith (R-Tex.) commented that "There is bipartisan agreement that if we do not receive acceptable answers, Congress will be forced to act."
"Universities have a moral and legal obligation to ensure students do not use campus computers for illegal downloading," said Smith. "These schools do not give away their intellectual property for free, and they should not expect musicians to do so." He added: "We want to know exactly what they plan to do to stop illegal downloading on their campuses."
College campuses targeted for the survey include:
Boston University
Columbia University
Duke University
Howard University
Michigan State University
North Carolina State University
Ohio University
Purdue University
Rochester Institute of Technology
University of California at Los Angeles
University of Massachusetts at Amherst
University of Massachusetts at Boston
University of Michigan
University of Pennsylvania
University of Nebraska at Lincoln
University of South Carolina
University of Tennessee
University of Wisconsin at Madison
Vanderbilt University
With the impending renewal of the Higher Education Act this year, members of Congress are highly receptive to RIAA and MPAA overtures for assistance in combating campus piracy, and have formed a bipartisan coalition, a rare feat it seems these days in Congress, to carry out this endeavor.
The MPAA, for its part, released a statement applauding the action by Congress and tout their "Best Practices Guide" which provides a roadmap for addressing the problem. The guide focuses on four areas that have proven effective for schools that have taken action: (i) network filters and other technological measures, (ii) legitimate online services, (iii)education, and (iv) enforcement.
"College campuses today harbor some of the swiftest computer networks in the country, which unfortunately has led to a situation where piracy is taking place around the clock on our nation's campuses," said MPAA Chairman & CEO Dan Glickman. "I am encouraged by the efforts of Members of Congress and those college administrators who have recognized the severity of the problems associated with campus piracy and are proactively addressing the issue. We look forward to our continued work with each of them so we can tackle the problem in a constructive manner."
One last tidbit to note in the survey is how they are amazed at how a university spokesman was reported as saying that it wasn't their role to act as law enforcement and rather act as an educator instead. The survey asks the IT officer to state if he and his institution agree with this statement, and also, amazingly enough, to "…identify the number of student violations of your institution's acceptable use policies that involved illegal downloading, uploading, or file trafficking of copyrighted material," and to "…also note the number of works whose copyrights were infringed."
Do they really think the IT guy is going to sit down and count a persons music library let alone take the time to determine which are or are not illegal downloads? Furthermore, why on earth would he come clean with how many have been caught for illegally downloading copyrighted material and risk further wrath by Congress and copyright holders determined to prove that the problem is widespread?
The whole survey and "bipartisan" effort it behind smacks of another case in which those with political clout are able to get their way and get lawmakers to investigate and pass legislation in their favor. Meanwhile, those just trying to get an education or work a 9 to 5 job with no money or means to influence members of Congress are forced to abide by whatever laws or regulations are forced upon them. God bless the ol' U S of A.