If your looking for a site that allows you to play any music track you want for free then look no further.
FineTune is an interesting site that allows users to create playlists using tracks from artists they search for and select, or by simply listening to the playlists already created by others. In addition, it will "auto-fill" your playlist with tracks from artists that it thinks you will like if your playlist has less than the standard 45 track size. This feature makes for a good way to hear music from artists that may otherwise never listen to.
They have a wide variety of artists to choose from and its not limited to unsigned independent artists like a lot of the other music preview sites out there.
You can either simply select to play a single song or an entire album for any individual artist, then also using them to create a quick playlist by compiling songs from different albums or artists to hear as well.
Below you can see a quick search I did for the "Beastie Boys."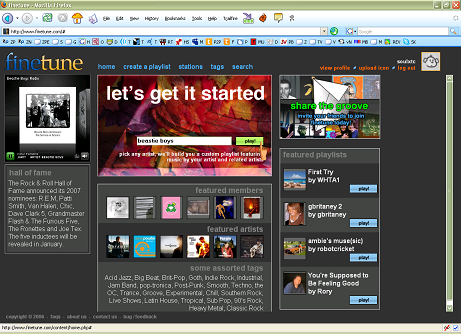 Notice the results that were returned. It has 19 albums to choose from, almost every one that I've ever heard of including some of the more rare albums that they have released.
It's like this for almost every artist that I searched for. They truly have a wide and definitive selection of artist discographies to choose from.
Here's an overview of the process: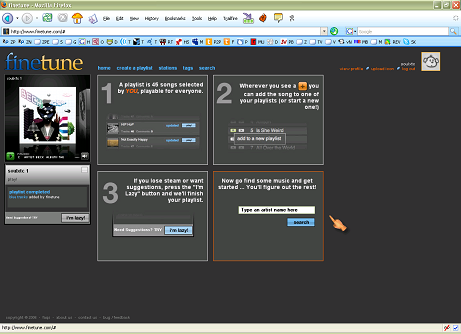 You have an option of buying each track or album using links to iTunes or Amazon.com.
I tried to see how easy it would be to rip the audio from each track but, unfortunately it proved to be more of a pain than what it's worth. This site is strictly of the play and go sort, the type that's good for compiling some songs to listen to while your at work or otherwise away from your home music library.