A couple of days ago uTorrent at last released a WebUI (Web User Interface) plugin that allows you to control this BitTorrent client server remotely. Long has it seemingly played second fiddle to Azureus with all of it's bells & whistles but, perhaps now with this plugin it will make it a stronger alternative.
A little while back I posted a thread in the Zeropaid forums that shows just how much difference there is in the memory footprint of a variety of applications, uTorrent versus Azureus being the figures to note. uTorrent's is much smaller that Azureus and this is why this new WebUI plugin is such a welcome development, as it helps to make uTorrent even more competitive.
For those on the go, be it at school, work, or even play, the ability to control uTorrent remotely is a must have. So let's get started and get this little bad boy up and running.
First off, if you don't have the uTorrent client server already, download and install it now.
Once this is done then download the WebUI plugin.
Now find and locate the folder that contains the SETTINGS FILE for uTorrent, which is usually found in the folder location as pictured below.
Then take the WebUI plugin you just downloaded and drag and drop it into the SETTINGS FOLDER as pictured below. It's downloaded as a WinRAR archive meaning it must be decompressed into a regular folder, instructions for doing so can be found in Zeropaid's WinRAR – File Archive Tutorial.
So far so good, now it's time to configure the plugin and take it for a test drive.
Open up uTorrent and scroll down the OPTIONS TAB to PREFERENCES as shown in the image below.
Select "WebUI" from the ADVANCED OPTION. Then check the "Enable Web Interface" box and choose a username and password to use.
This is all we need to do to configure the plugin, now it's time to check it out.
First of all we will now need to use uTorrent's corresponding client server beta version that is located in the folder of the WebUI plugin we recently downloaded. It's name is as follows:
uTorrent-1.6.1-beta-build-478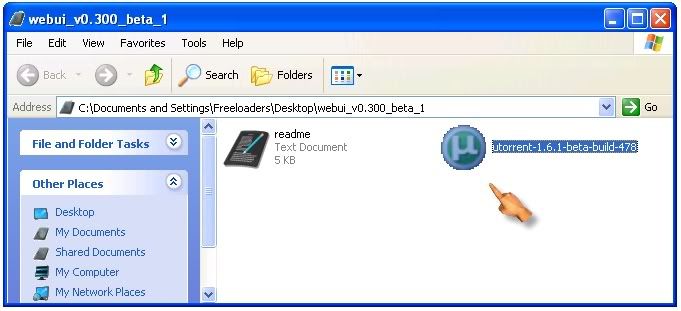 The address you need to type in the URL browser is as follows:
http://(your IP address):(Listening Port)/gui/index.html
So for example, we'll say my IP address is 12.345.67.890 and my listening port is 41000. I'll then need to type http://12.345.67.890:41000/gui/index.html in my internet browser.
After the page loads it will prompt you to enter your username and password as pictured below.
After selecting "okay," of course, the browser will load uTorrent's WebUI control page.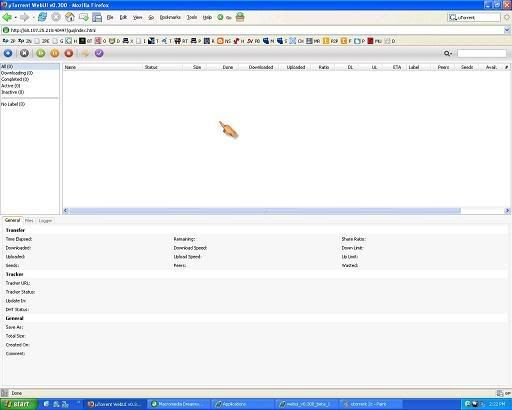 The options are just as they are in the standard uTorrent client server and should be self-explanatory to use. However, for those that either need some refreshing or are simply new to the whole "BitTorrent" thing, check out uTorrent – A Beginner's guide to BitTorrent downloading here at Zeropaid to help u get started.